R for the Rest of Us 2022 Year in Review
Every once in a while, I talk to tell someone about a project we're working on at R for the Rest of Us and they say to me, "wow, I didn't even know you did that type of work!" I, like nearly everyone, often get so busy that we forget to share what we're so busy with. So, I'm sharing here most of the projects R for the Rest of Us worked on in 2022 (I say most because some are internal and, sadly, we can't share them).
R for the Rest of Us does work in two main areas: education and consulting. Let's take each separately.
Education
You may be aware that we released two new self-paced courses this year:
With these two courses, we now have 8 courses available through R for the Rest of Us . In the past year, people from 87 countries have signed up for at least one course.
R in 3 Months
In addition to our self-paced courses, we also offer a cohort-based program called R in 3 Months . This fall marked the fourth cohort, this time with over 50 participants from around the world.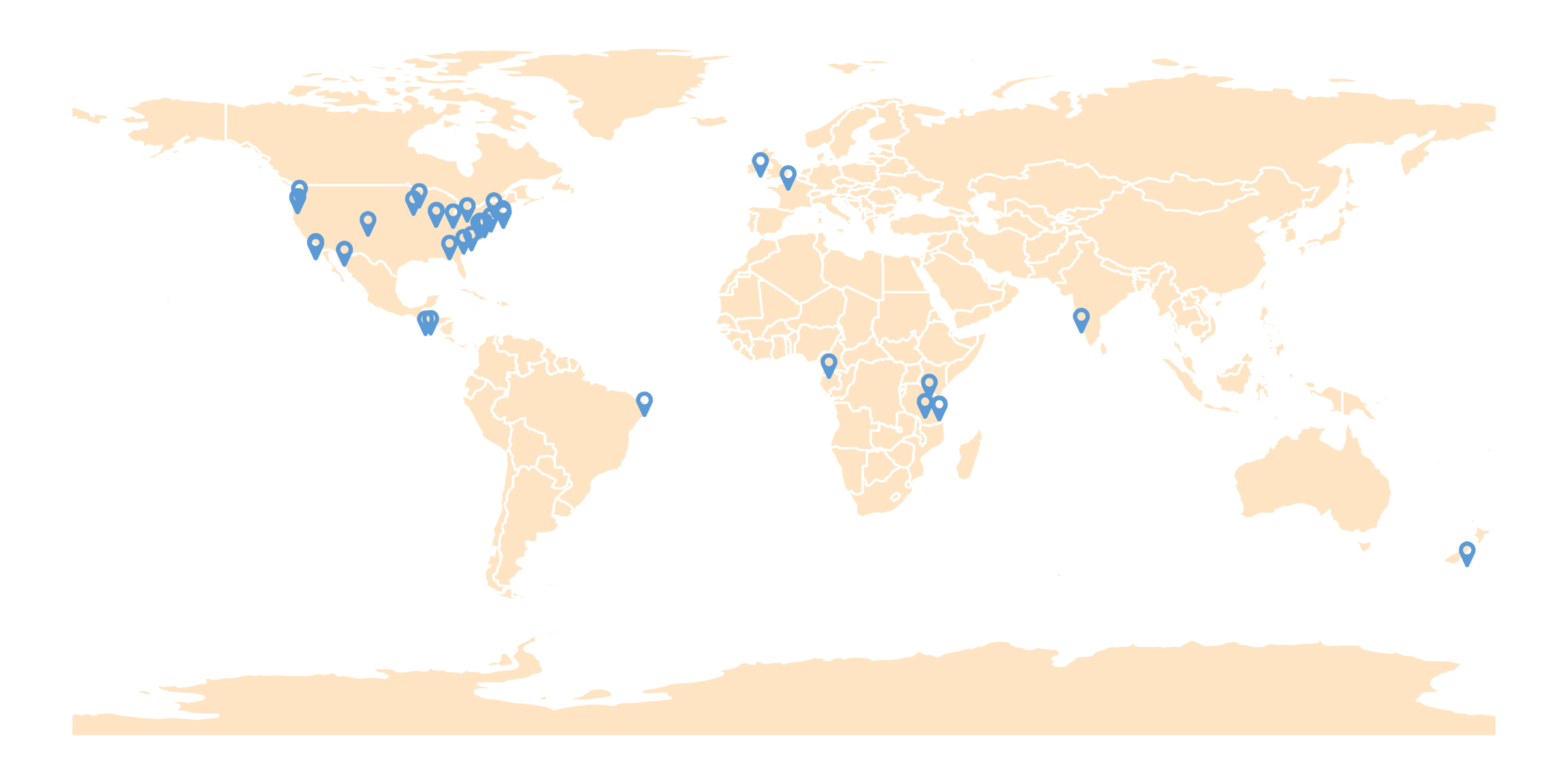 We also conducted a special version of R in 3 Months for members of the Visitor Studies Association . It was fun to learn a bit more about the often hidden world of folks who evaluate what goes on in museums and other informal education settings.
Custom Training
2022 saw the first in-person training I have done since the start of COVID. In September, I traveled down to San Diego for a two-day training with the Intuit People Analytics team. I was reminded of how much I enjoy doing in-person trainings so if your team wants to switch to R this year, don't hesitate to reach out.
The R for the Rest of Us team continued to remotely support organizations across the world learning R. This often includes a combination of course work (I offer 25% discounts for groups of 3+) and Zoom support calls to code reviews, demonstrate concepts, etc.
One client I supported in this way in 2022 was the Michigan Fitness Foundation . I've worked with this team for several years and it's been inspiring to see their progress. They've set up a workflow where their survey data comes in from Qualtrics, gets automatically analyzed using pre-written code, and results get pushed to password-protected websites for stakeholders to review.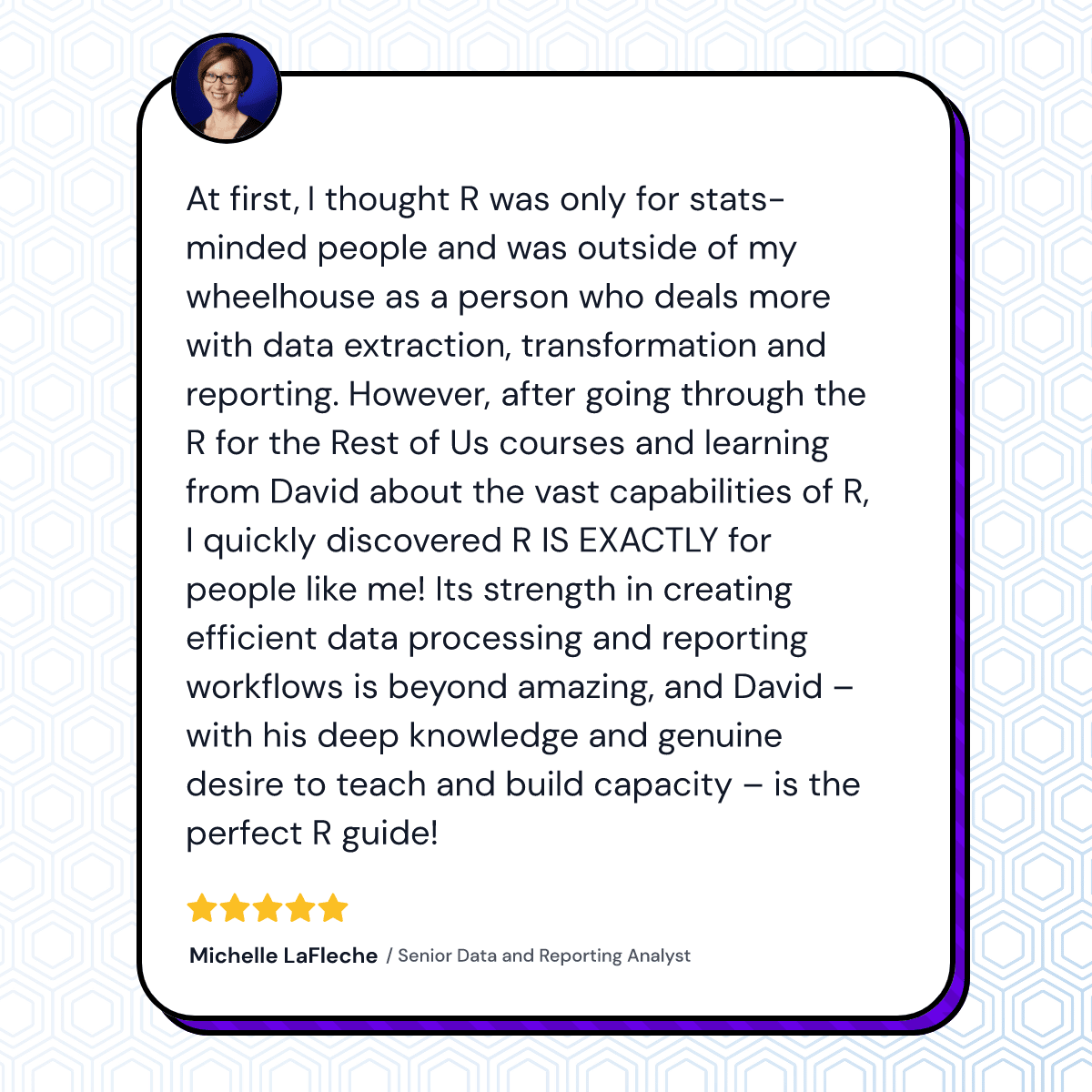 Throughout 2022, we also trained several other clients, including:
Consulting
When I started R for the Rest of Us in 2019, I was only doing education work. As the business has grown, we've come to do more and more consulting work. In these projects, we write the code (as opposed to teaching others how to do so) to help organizations communicate more effectively.
Pneumonia & Diarrhea Progress Report Card
We recently wrapped up our work with the International Vaccine Access Center at Johns Hopkins University . We worked with the team there over several months, helping them to revamp how they put together their 2022 Pneumonia & Diarrhea Progress Report Card . Previously, making the reports each year involved anxiously awaiting data, then scrambling to create tables and charts in Excel, passing them along to a graphic designer for layout, and praying that everything got done in time. This year, everything is done in RMarkdown. The results look beautiful.
And, best of all, the process we've developed for the team at IVAC is entirely reproducible. Next year, they will just need to bring in the new data (in R, of course) and regenerate the reports. Much simpler!
Farmworker Needs Assessment
We also partnered with Colibri Consulting this year to produce a needs assessment on farmworkers in the state of Oregon . In addition to doing the report entirely in RMarkdown, we also created a custom ggplot theme and table function that Colibri can reuse in other reports.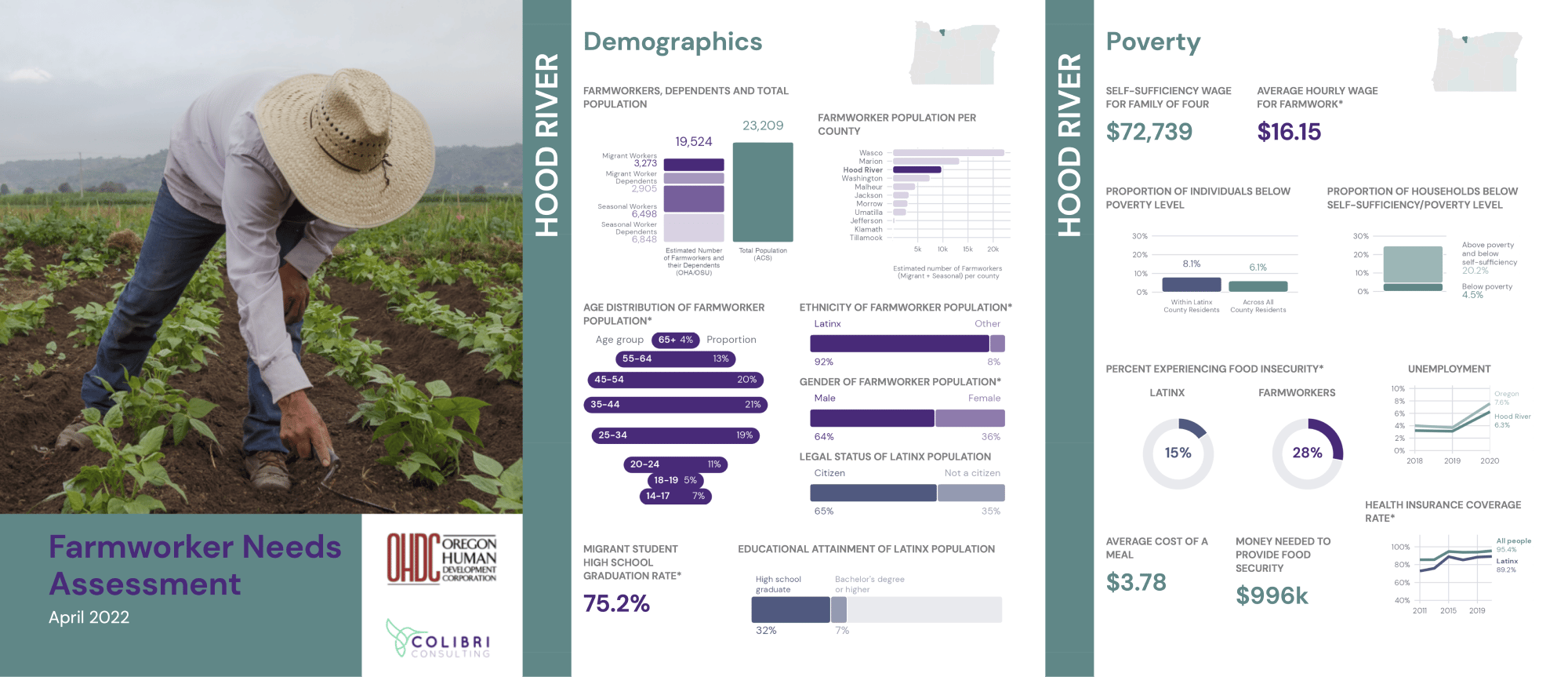 Oregon by the Numbers
2022 marked the fifth year that I have worked with the Ford Family Foundation to produce Oregon by the Numbers . My role is to produce all of the 250+ data visualizations in the report. The amazing thing is, because I've written the code in R, I can just tweak it each year and then re-run it to produce the visuals.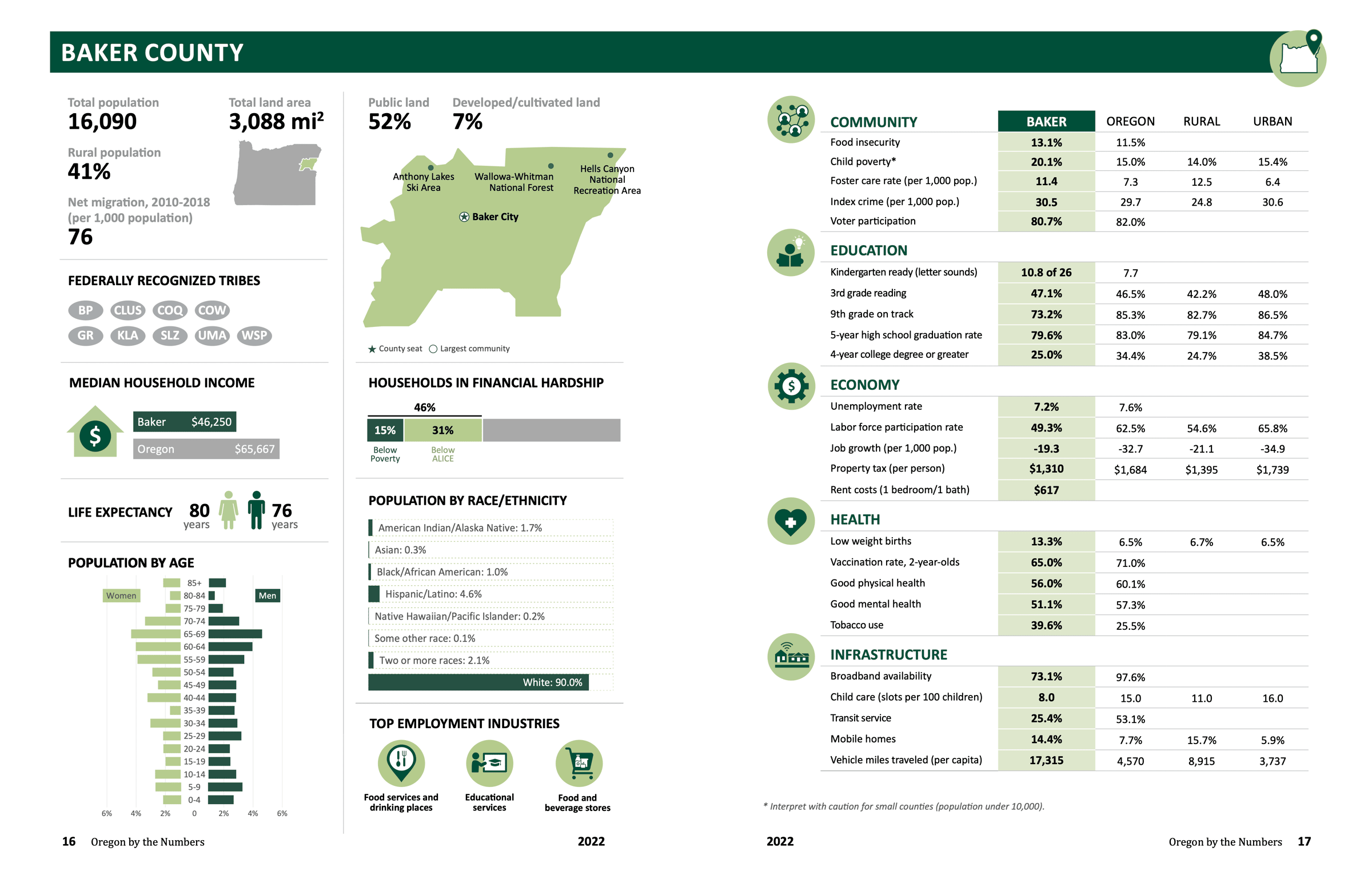 Connecticut Housing Data Profiles
In 2020, we helped Connecticut-based Partnership for Strong Communities to produce reports on housing and demographic data for each of the 169 towns and 8 counties in that state . We helped them again this year, updating the reports with the newest data. Because everything was, you guessed it, done in R, the process was incredibly efficient. It took less than one third the time it did to produce the original reports.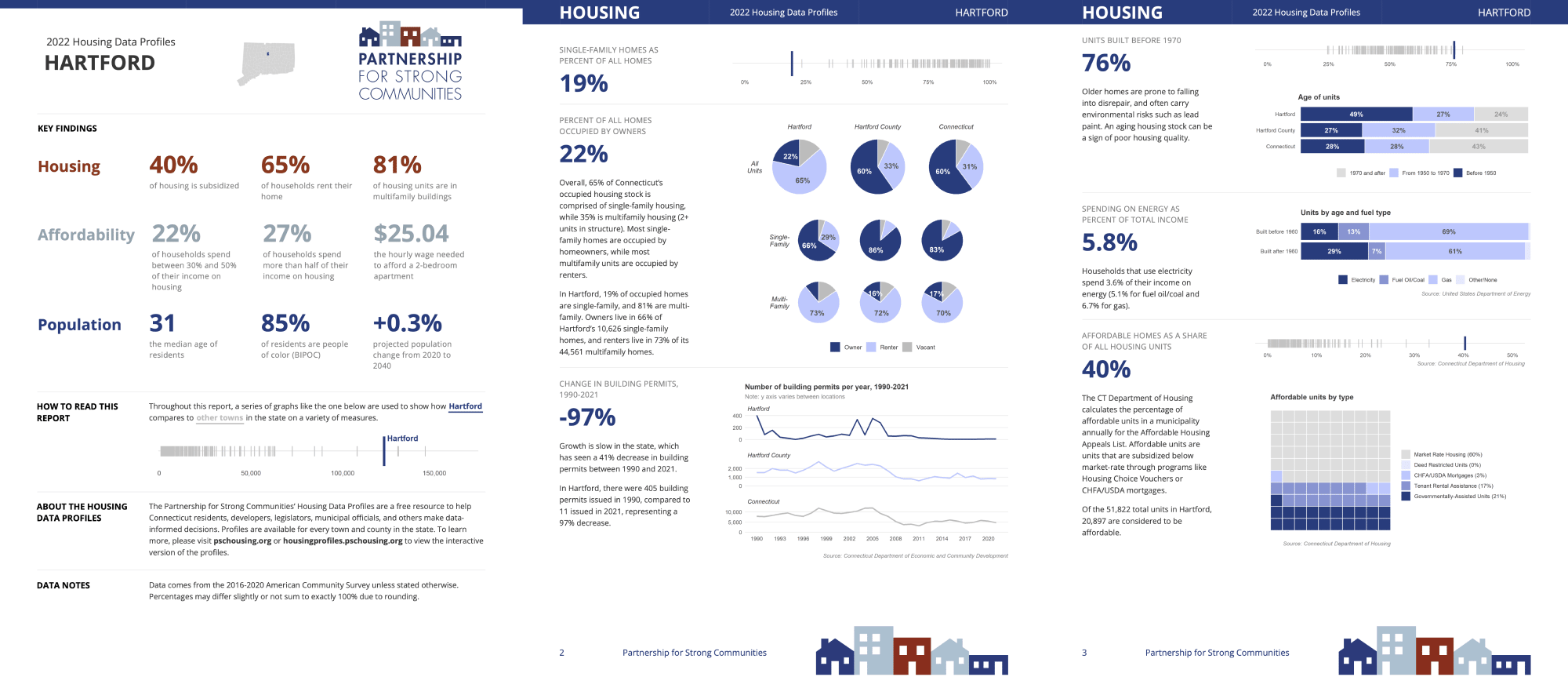 Other Clients
In addition to these projects, we continue to work on many other projects (most of which are internal and so can't be shared publicly). These include:
Developing an automated process for Eric Foerster of TORV LLC to provide reports on soil, water, and environmental quality for those looking to grow grass efficiently.
Working with Prosper Portland to develop reporting on several of their programs designed to increase diversity in small businesses through the city of Portland.
Talks
In 2022, I gave two public talks. The first, given this summer at rstudio::conf, was about creating your own business with R skills. If you're interested in some behind the scenes of how I've built R for the Rest of Us, check it out .
The second talk was last month at the CANSSI Ontario Statistical Software Conference. This talk, titled No Designer Needed: How to Create Beautiful Reports Using Only R, showed how we at R for the Rest of Us use the pagedown package to make high-quality PDF reports for our clients.
R Without Statistics
I've also spent 2022 working on my forthcoming book, R Without Statistics. I've conducted interviews for the book and have solid drafts of all chapters in the first section of the book ("Illuminate"). You can read the in-progress version of the book online .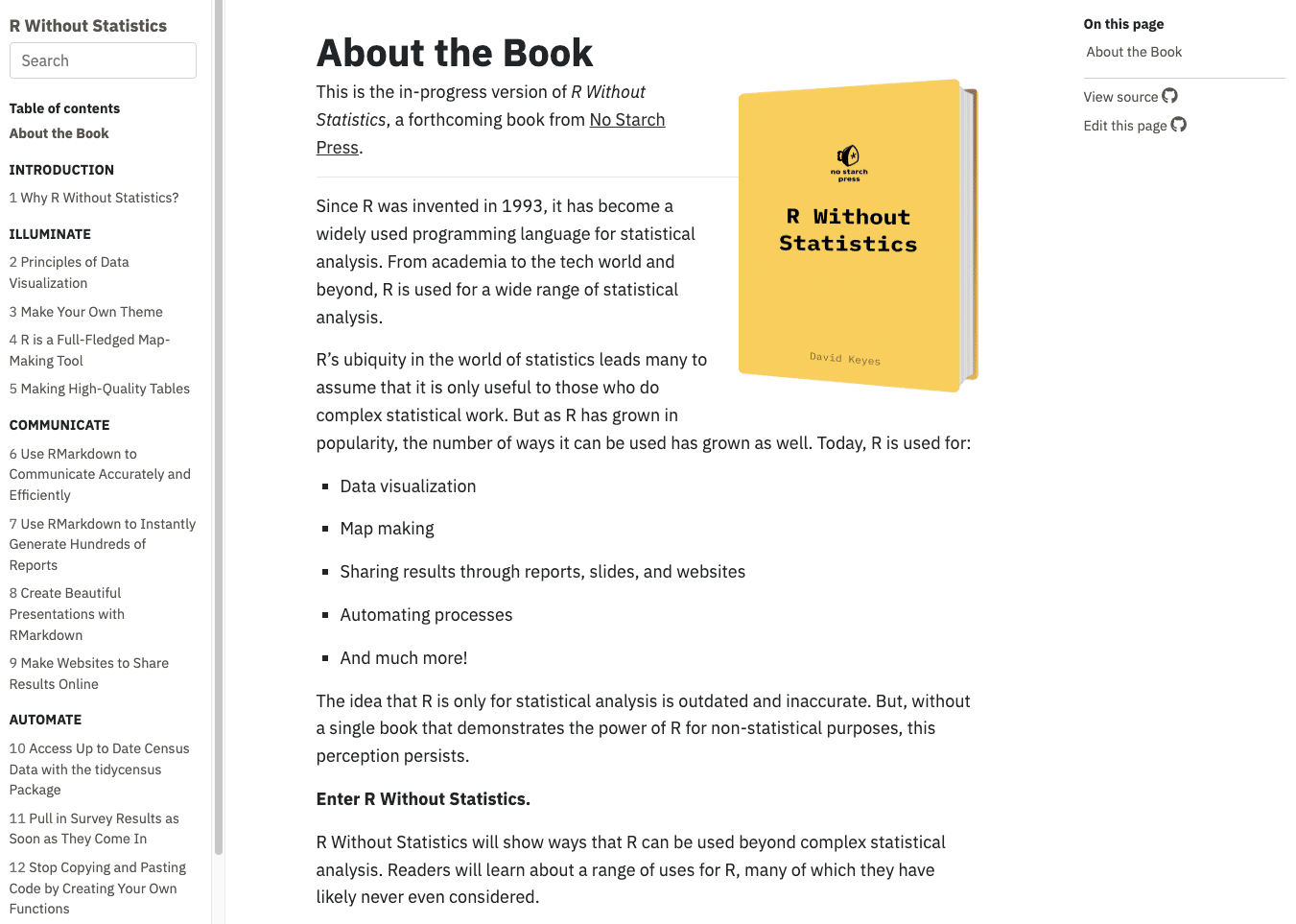 Giving Back
One goal of mine in running R for the Rest of Us has been to give back. In April, I ran a fundraiser, giving away all profit from courses sold over a couple days. This totaled nearly $3,000 given to UNICEF and the Pars Equality Center to support Afghans resettling in the United States. Thank you for helping me with this.
People
I want to wrap up this year-in-review email by mentioning the people who make R for the Rest of Us run. What started out as a one-man show now has multiple consultants.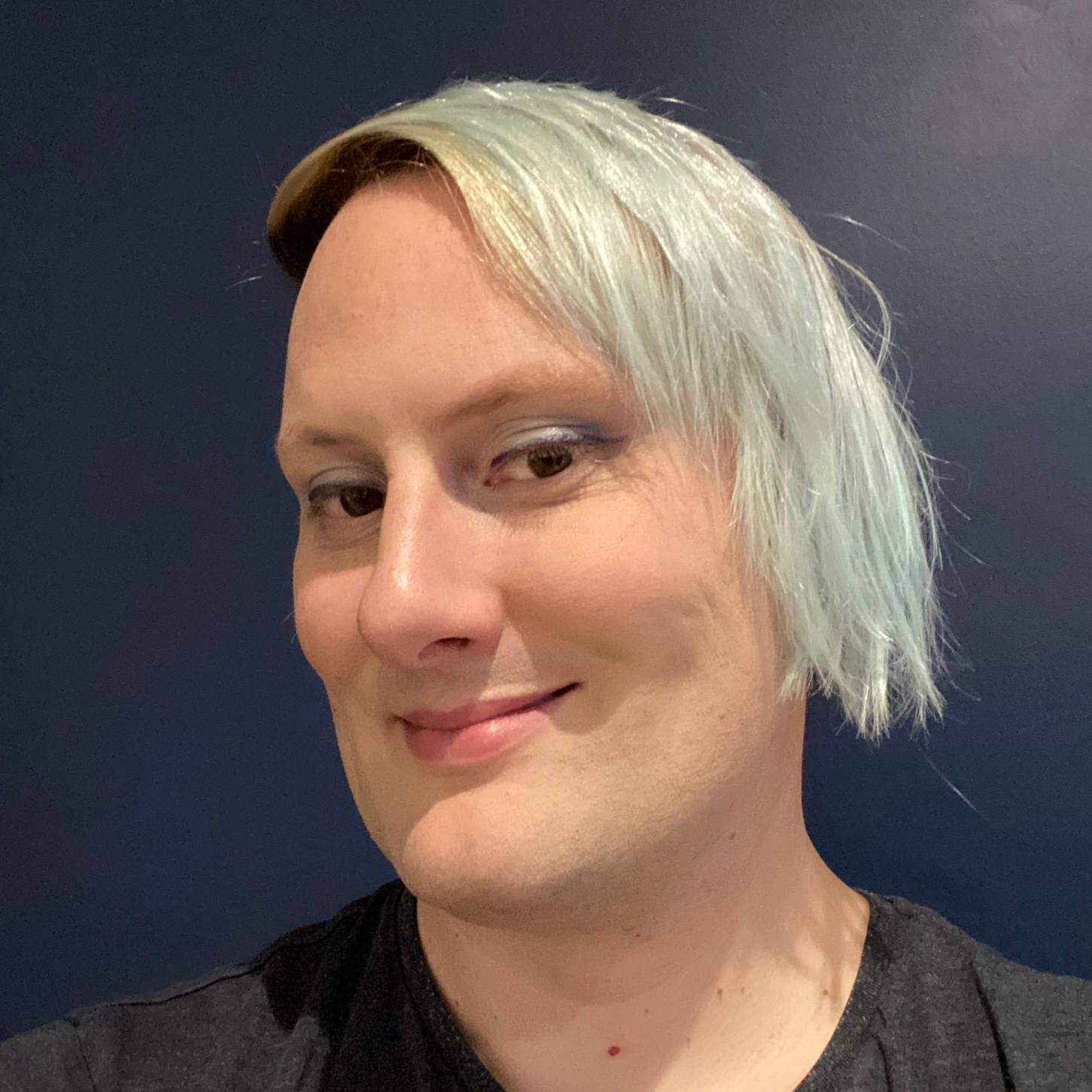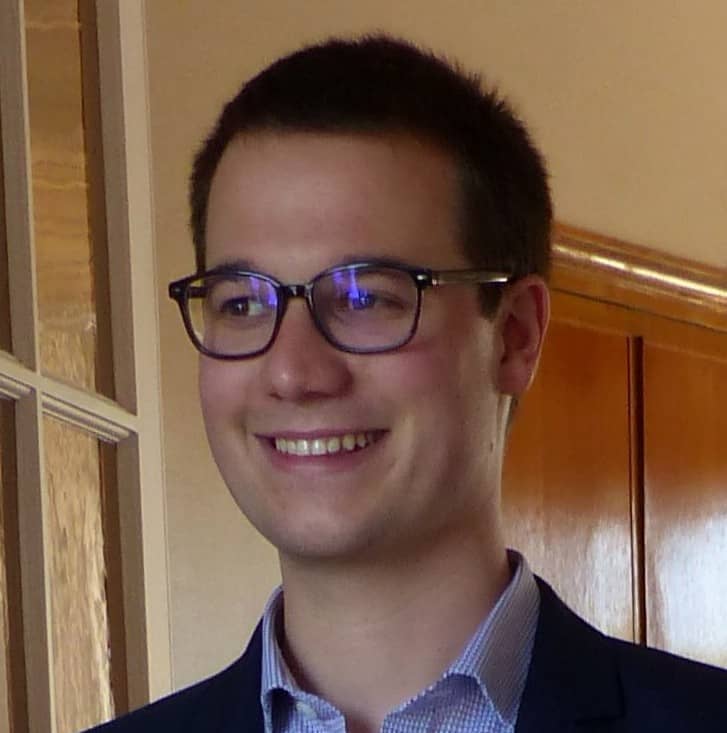 Thomas Vroylandt is a pagedown and general R whiz. R for the Rest of Us has developed a niche in generating beautiful PDF reports all in R, and Thomas is the driving force behind this.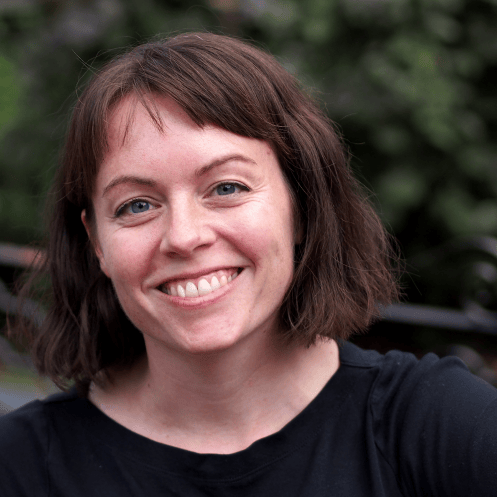 A lot of the beautiful data viz that R for the Rest of Us has done this year has come at the hands of Cara Thompson. If you haven't seen her talk on making beautiful data viz, check it out now !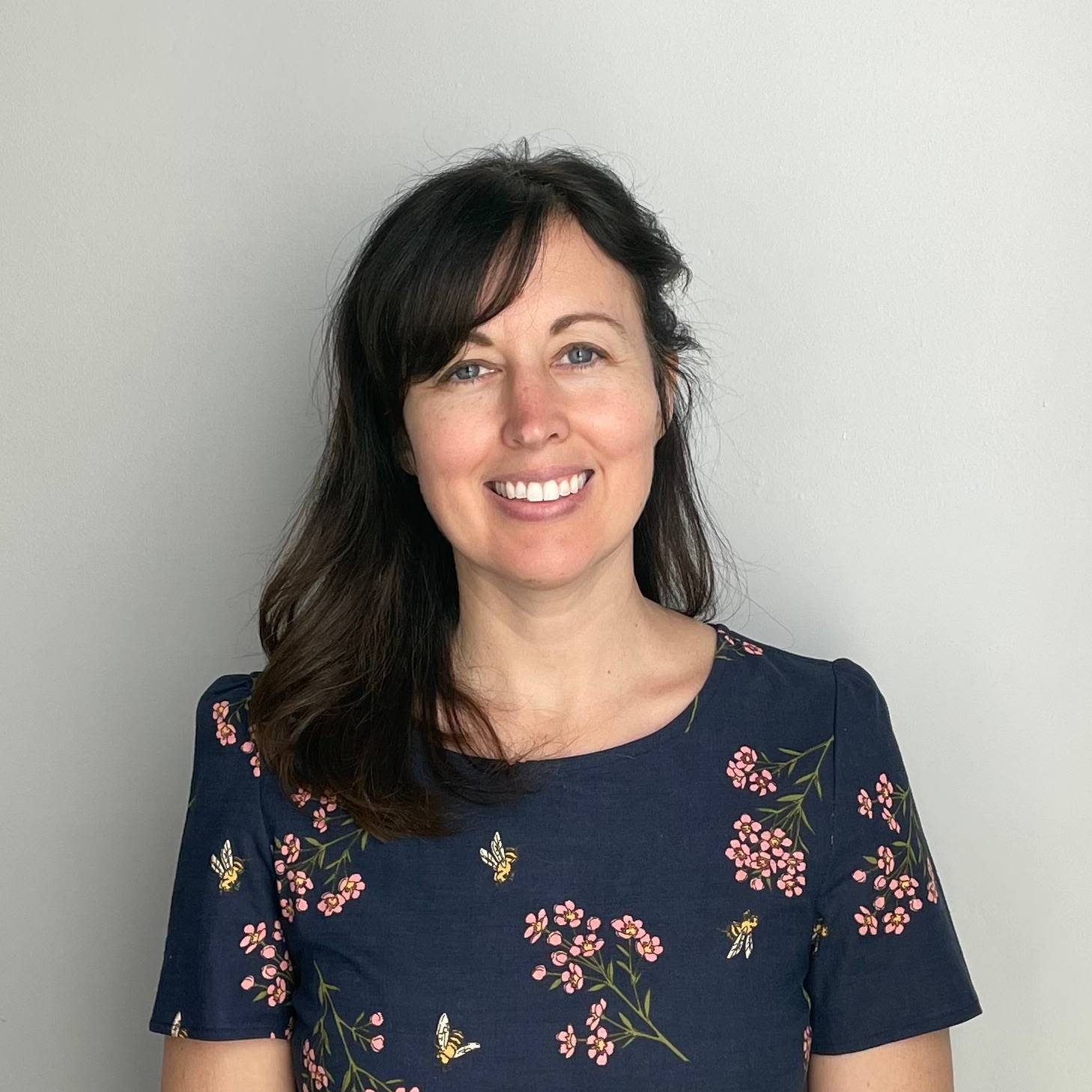 Crystal Lewis is the only person I know who says she "loves data cleaning." We bring Crystal in on projects with particular messy data, and are so grateful when she cleans it all up!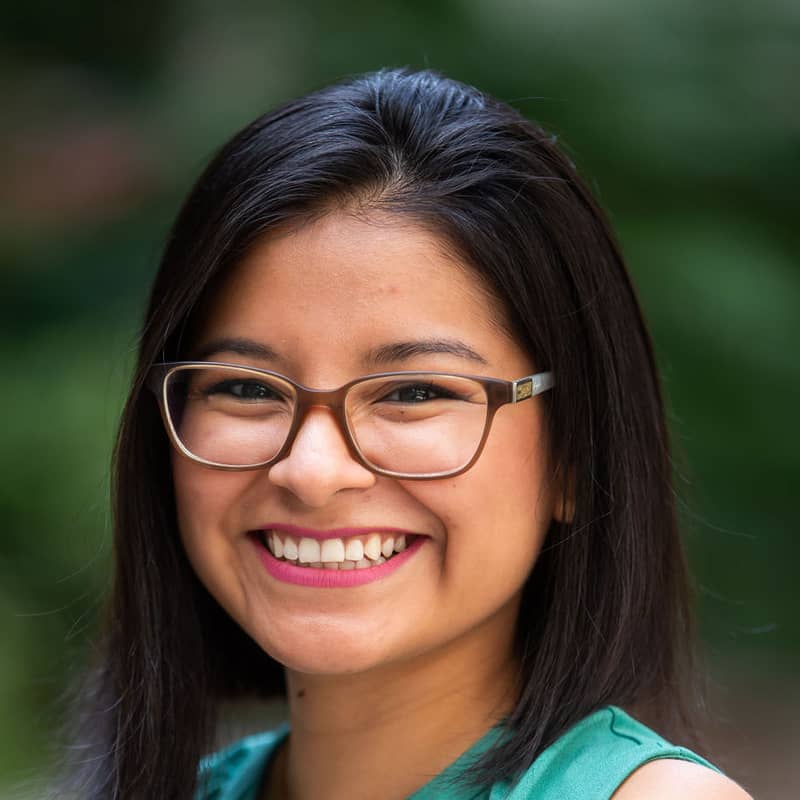 Joscelin Rocha-Hidalgo was the first R for the Rest of Us intern in 2022. She helped out on a number of projects, including the Pneumonia & Diarrhea Progress Report Card and behind-the-scenes work to get the Package Development with R course out the door. An outstanding all-around R user, I'm grateful to have gotten to work with her this year.
I hope you have had a productive 2022. If you are interested in having R for the Rest of Us support you in 2023 or you just have R questions, feel free to reach out.